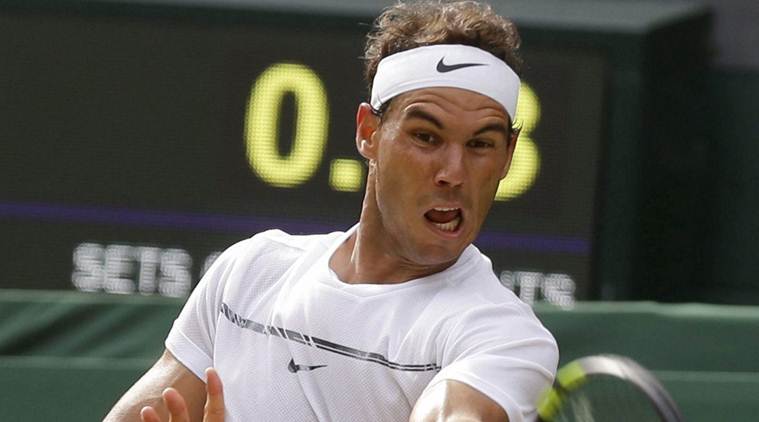 Rafael Nadal needs no reminder of the dangers posed by left-hander from Luxembourg. (Source: AP)
Rafael Nadal needs no reminder of the dangers posed by left-handers from Luxembourg — after all his first taste of defeat on Wimbledon's lawns was against one such player.
Twelve years on and that same man, Gilles Muller, could ambush Nadal's attempt to land a third title. As Wimbledon swings into its second week Nadal is looking supreme, but 34-year-old grasscourt specialist Muller represents an altogether different challenge with his old-school serve-and-volley style that so bamboozled the Spaniard 12 years ago.
Of the 16 survivors in the men's draw, Muller is most likely to be seen following his serve into the net — a tactic he has employed on a quarter of his deliveries so far, racking up an impressive 82 percent success rate.
All the more surprising considering there is not a single grass court in Luxembourg and 16th seed Muller admits he had not a clue how to play on the surface when he first encountered it.
"I remember when I first played on grass, it was at a junior invitational tournament at (London's) Queen's Club," Muller told Reuters. "It wasn't love at first sight! I got killed in my first match by a Mexican called Santiago Gonzales.
"In the beginning I had no clue what to do but after that I got to the junior final (at Wimbledon). I fell in love with grass pretty quickly. Not love at first sight, but pretty fast."
Muller used those lawn skills to his advantage in 2005 when he faced Nadal, who a few weeks earlier had won the first of his 10 French Open titles, in the second round of Wimbledon — giving the young Mallorcan a four-set schooling.
Advertisement
"I've got good memories facing Rafa here," Muller, who met Nadal again in 2011, losing in straight sets, added.
"The first time I played him here I beat him, Second time I lost in three sets, but I had a set point in the first set and was up a mini-break in the second set (tiebreak).
"It's true I beat him in 2005 but he's improved a little bit on grass since then! He's won the title twice." Muller is only the second man from Luxembourg to appear in a grand slam tournament, the other being Gaston Wampach who played in the 1946 and 1947 French Open tournaments.
"Every time I step on court it seems like some kind of first for a Luxembourg player," Muller, who has reached the last 16 at Wimbledon for the first time, said.
Advertisement
Beating Nadal would go off the scale back home and, while victory would be a huge shock, Muller will walk on Court One feeling confident — especially as the surface on that showcourt plays quicker than the outside courts.
"Of course, the quicker the better for me," Muller, bumped up from his ATP ranking of 26 to 16th seed at Wimbledon after a superb run in the European grasscourt season, said.
Also Read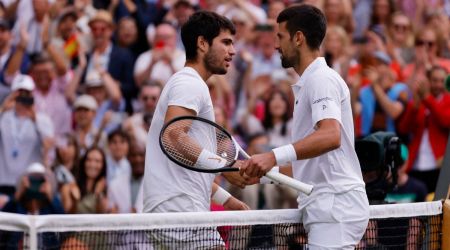 Novak Djokovic and Carlos Alcaraz set to meet again in group stage of Dav...
Watch: Jannik Sinner wins a 46-shot rally against Tommy Paul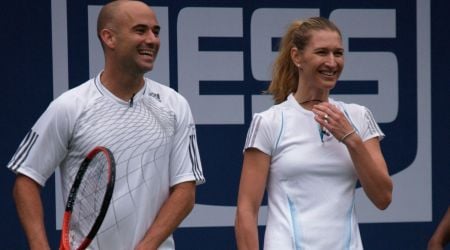 Does Steffi Graf ever age? Husband Andre Agassi has the perfect reply
'Never been friends, never been close to Roger Federer': Novak Djokovic s...
"I played on Court 18 and 12 here this week and they were the slowest grass courts I've ever played on. "Of course I feel that I can beat Rafa. He is looking good and injury free. But if I didn't think I could win I would not bother going out on the court."