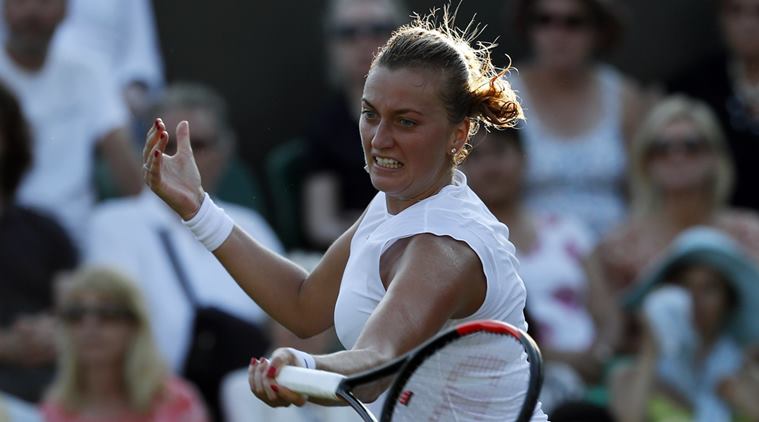 Petra Kvitova ended with a second-round loss to 95th-ranked American Madison Brengle on Wednesday. (Source: AP)
When Petra Kvitova returned to competition after six months out recovering from a horrific knife attack, the idea of her winning a third Wimbledon title was talked of as a "fairytale".
But there was no happy ending for the Czech, whose bid to repeat her triumphs in 2011 and 2014, ended with a second-round loss to 95th-ranked American Madison Brengle on Wednesday.
Kvitova was listed as one of the tournament favourites, largely due to her triumph in Birmingham last month in her second tournament back after an attacker, in her home in the Czech Republic, left her with badly damaged tendons in her left hand.
But the player, who needed four hours of surgery and spent three months without even touching a racket, says she never bought into the hype and conceded she had struggled physically in her 6-3 1-6 6-2 loss to Brengle.
"My body just didn't really do the best, unfortunately," she said.
"But I was really trying. I fight, but I could just not breathe and I was feeling a bit sick," she added.
"That sometimes happens. Unfortunately it happened at Wimbledon, which is not nice. It was just tough for me to still have the energy to play my aggressive game."
Kvitova said it proved the bookmakers had been wrong.
Advertisement
"I said before that I didn't really feel the favourite of the tournament and I didn't really think about the title here," she said.
"In Birmingham maybe it was a fairytale but I still have to work hard. The six months is missing. I need to play more matches. I need to practise a lot, as well," she said.
Now Kvitova is hoping to get back to her traditional preparation schedule ahead of August's U.S. Open.
"It was a difficult six months. It took a lot of energy, as well, and emotionally was tough," she said.
"But now, I should practise as I did before. I still probably will have an eye on the hand but otherwise I think it's getting better. I need to see the hand specialist once again," added the 27-year-old.
Advertisement
A hugely popular personality on the women's tour, Kvitova was able to put her loss in perspective.
"No one knows how hard I had to work to be back, so probably that makes it feel more disappointing than normally it is," she said.
Also Read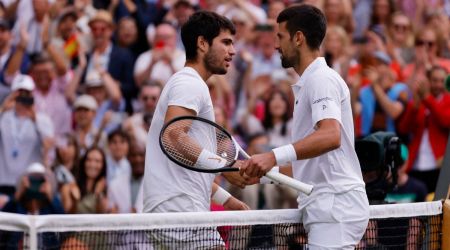 Novak Djokovic and Carlos Alcaraz set to meet again in group stage of Dav...
Watch: Jannik Sinner wins a 46-shot rally against Tommy Paul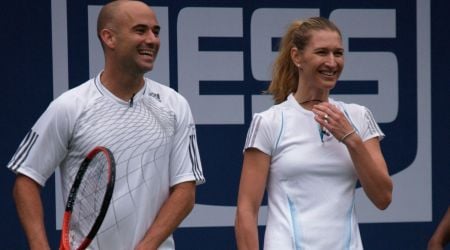 Does Steffi Graf ever age? Husband Andre Agassi has the perfect reply
'Never been friends, never been close to Roger Federer': Novak Djokovic s...
"It's been great to be here again. It was my goal to play this event this year, and that's what I did. But I feel sad that I have to leave so early."