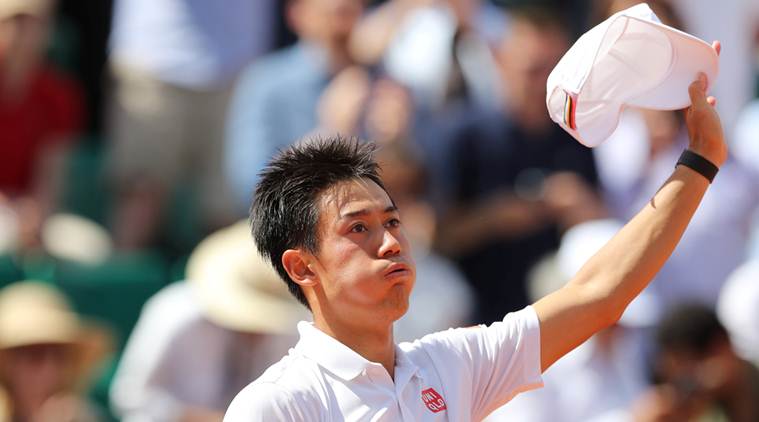 Kei Nishikori has won just two of 10 matches against Murray. (Source: Reuters)
A combination of luck and perfect tennis helped Kei Nishikori reach the quarterfinals of the French Open.
The eighth-seeded Nishikori recovered from a nightmare opening set to beat Fernando Verdasco 0-6, 6-4, 6-4, 6-0 on Monday and progress to his seventh Grand Slam quarterfinal, a record for a Japanese man.
"I couldn't do anything first set but I tried to play a little more heavy and a little more aggressive sometimes, and start working a little bit better," Nishikori said.
"I don't know how I get the second and third. But, yeah, a little bit gained some confidence during second and third. The fourth, I think it was perfect tennis I played."
Nishikori has now had three tough days in a row on court after finishing his rain-delayed third-round match against Hyeon Chung on Sunday.
That match lasted nearly four hours and also saw Nishikori drop a set to love.
"It wasn't easy, but actually (the delay) helped me a lot against Hyeon in the third round," he said. "You know, after that 3-0 down in fourth set, the delay gave me a little bit of luck. I was able to talk with my coach and regroup again with what I have to do on the court. I have to thank the rain a little bit in that match.
Advertisement
"It was tough one today, but fought through and it's good to have one day off tomorrow and ready for next match."
That next match will be against the top-ranked Andy Murray on Wednesday.
Nishikori has won just two of 10 matches against Murray, but can't remember beating the British player at the U.S. Open last year.
Advertisement
Nishikori won a dramatic five-setter 1-6, 6-4, 4-6, 6-1, 7-5 to reach the semifinals at Flushing Meadows.
"Actually I'm very bad with the memories," Nishikori said. "I don't even know if I won or lost."
Also Read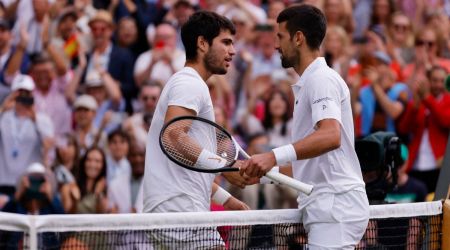 Novak Djokovic and Carlos Alcaraz set to meet again in group stage of Dav...
Watch: Jannik Sinner wins a 46-shot rally against Tommy Paul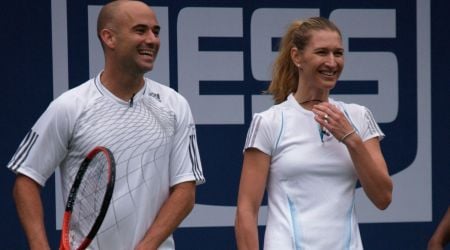 Does Steffi Graf ever age? Husband Andre Agassi has the perfect reply
Boris Becker's wife terms the tennis great as 'a devil'
He added with a smile: "I mean, always, you know, when we play, it's always a battle. Sorry that I don't remember much."