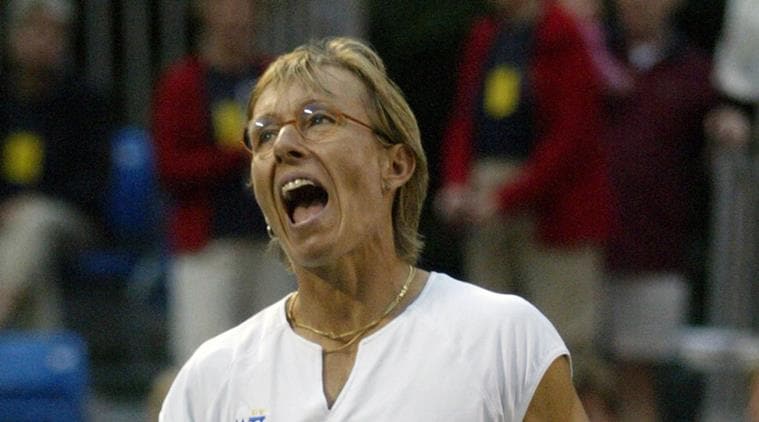 18-time grand slam singles champion Martina Navratilova described Margaret Court's views were "deluded". (Source: AP
Martina Navratilova is awaiting a response from Australian Open organisers after leading calls for the Margaret Court arena to be renamed after the former champion said tennis was "full of lesbians".
Speaking to Reuters at Roland Garros on day nine of the French Open on Monday, the 18-times grand slam singles champion described Court's views were "deluded".
The American wrote an open letter to Australian Open organisers in which she said the 24-times grand slam singles winner was "trying to keep LGBT people from getting equal rights" and was "demonising trans kids and trans adults everywhere".
"I have not heard anything from the organisers I think they're gonna be issuing something, publicly, perhaps more than they have done so far," Navratilova said.
"I haven't heard or seen anything so we will see which way the ball rolls. They're just trying to figure out what to do, I think they're not quite sure what to do."
Several current players, including world number one Andy Murray, have criticised Court for her comments but others would not be drawn on the issue.
"A lot of players want to talk about tennis but this is affecting tennis," Navratilova said.
Advertisement
Asked if her reaction would not draw attention to Court's remarks, she said there was no way she could let those pass.
"I think Margaret Court started this with her letter to Qantas saying she would boycott the airline for their support of same-sex marriage," Navratilova said.
"Then it kind of ballooned out of that and she doubled down on her comments, which is just making up some wild, ridiculous accusations about what goes on in the locker room and off the court," she added.
Advertisement
"It's difficult to talk to somebody like that who has obviously very deluded views of reality and doesn't have any idea of how these comments may affect kids growing up which is why I wrote the letter that I wrote."
Navratilova, who came out as a bisexual in 1981, believes that homophobia is not an issue in tennis.
"The players don't care about that at all, you have yet to see a male player coming out for whatever reason but we're not being bullied, there's no bullying," she said.
Also Read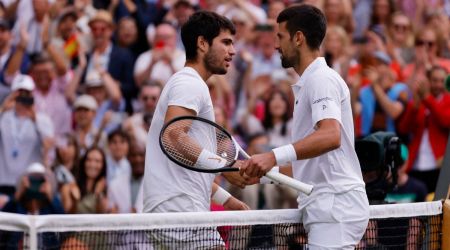 Novak Djokovic and Carlos Alcaraz set to meet again in group stage of Dav...
Watch: Jannik Sinner wins a 46-shot rally against Tommy Paul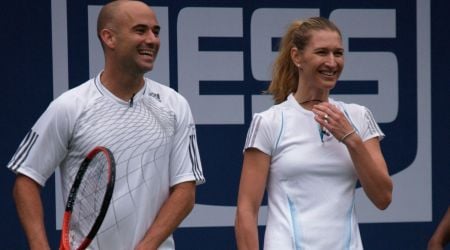 Does Steffi Graf ever age? Husband Andre Agassi has the perfect reply
Boris Becker's wife terms the tennis great as 'a devil'
"And I don't think the players would stand for it, but it would be nice to see more support from the powers that be."