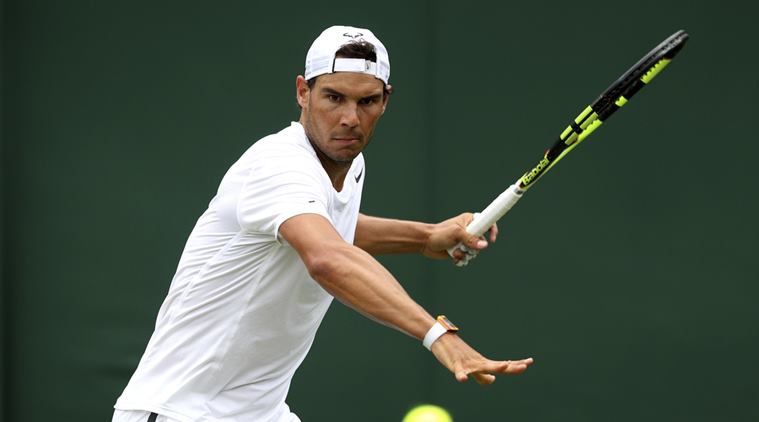 Rafael Nadal arrives in London on a high after winning his 10th French Open crown without dropping a single set. (Source: AP)
Rafael Nadal has warned his Wimbledon rivals he will be a major threat to their title dreams if he can survive the treacherous first week at the All England Club.
Nadal arrives in London on a high after winning his 10th French Open crown without dropping a single set.
With 15 Grand Slam titles on his CV, Nadal's legacy as an all-time great is secure, but in his last four appearances at Wimbledon he has lost to a player ranked outside the top 100.
Lukas Rosol, Steve Darcis, Nick Kyrgios and Dustin Brown have all embarrassed Nadal at the grass-court Grand Slam, where he hasn't been past the fourth round since 2011.
The 31-year-old starts his Wimbledon campaign against Australian world number 137 John Millman next week, and he believes if he can make it through the first three rounds while he gets used to the grass he can make a strong run for the title.
"Let's see what's going on this year. I know it's always difficult. I am excited to be playing again here, in a tournament that I really love," Nadal told reporters at Wimbledon on Saturday.
"This is a tournament that you can go out very early. But at the same time, if I am able to go through at the beginning, I think I'm with confidence.
Advertisement
"I'm playing well since the beginning of the season."
Although he is the world number two, Nadal dropped down to fourth seed as Wimbledon chiefs took into consideration his poor record at the event in recent years.
The two-time Wimbledon champion missed last year's tournament with a wrist injury and, dogged by chronic knee problems, he has often struggled to deal with the low bounce of the ball on grass.
Advertisement
But Nadal is hopeful his body will stand up to the strain of the gruelling two-week tournament.
"I cannot tell you exactly what will happen because I experienced all the things. I had success without feeling myself in great shape," Nadal said.
"I experienced very negative moments when I was trying to play, and I was not in great shape, like last year in Roland Garros, or like here in 2012.
"So there is always decisions that you have to take. On the decisions, you take risks. Sometimes goes well, sometimes not that well."
'Biggest goals'
Nadal's last Wimbledon title was back in 2010 and he faces a tough road again this year, with Andy Murray or Stan Wawrinka lying in the last four before a potential final showdown against Roger Federer or Novak Djokovic.
Advertisement
Not since Lleyton Hewitt won in 2002 has the Wimbledon trophy been the property of someone other than Federer, Djokovic, Nadal and Murray.
Asked if there was a chance the big four's stranglehold would be broken this year, Nadal said: "Maybe that changes this year. You never know.
Advertisement
"It's true that in the other events, it didn't happen very often, too.
"We have been winning a lot for the last 10 years. But I don't see a particular reason for that."
Advertisement
Defending champion Murray has endured a difficult build-up as he struggled with a hip injury, while Djokovic has suffered the worst run of his career over the last 12 months.
Refreshed by a spell practising at home in Mallorca, Nadal, who won't be joined by coach Carlos Moya at Wimbledon, is in better spirits than his rivals.
"You can imagine always playing here in Wimbledon for me has been very, very special," he said.
"It was one of the biggest goals that I have when I start to have success in this sport.
Also Read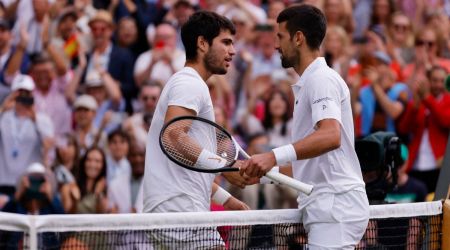 Novak Djokovic and Carlos Alcaraz set to meet again in group stage of Dav...
Watch: Jannik Sinner wins a 46-shot rally against Tommy Paul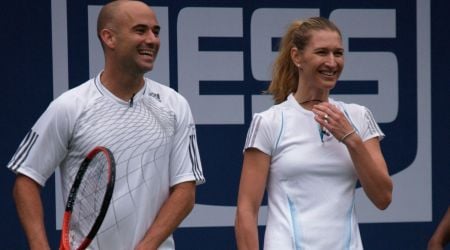 Does Steffi Graf ever age? Husband Andre Agassi has the perfect reply
'Never been friends, never been close to Roger Federer': Novak Djokovic s...
"I always want to play well in this tournament and I did make the final five times."